Corrosion is natural process which convert a metal into more chemically stable form. This process is a reduction-oxidation reaction in which metal is being oxidized by surrounding.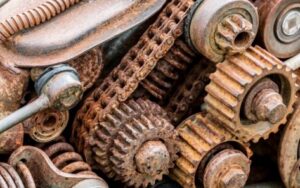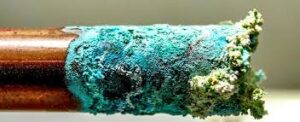 Fig. Sample corrosive occur on any material such as metal(upper left), copper(upper right) and stainless(under)
Effect of corrosion
Destroy construction, building, pipe and etc.
Cost burden for remove and prevent form corrosion.
Source of disease such as tetanus.
Cause lead contaminated to other material and environmental.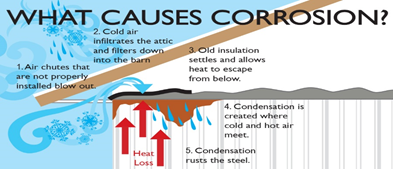 Medical equipment corrosive effect
Destroy medical device.
Can contaminated to user such as surgical scissors, endoscopy and etc.
Make equipment look old.
The services life of device is shortened.
Increase cost burden for buy new devices.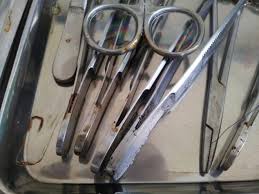 Fig. Corrosion on surgical device.
How to remove?
Several methods are available for corrosion removal. The normally method used to remove corrosive are mechanical and chemical.
For mechanical method include hand or machine sanding using abrasive paper, metal wool, grinding wheels and etc.
For chemical method, many chemicals were used in industrial to remove or prevent such as phosphoric acid and sodium nitrite.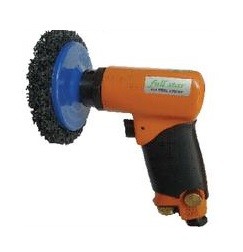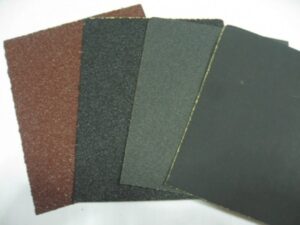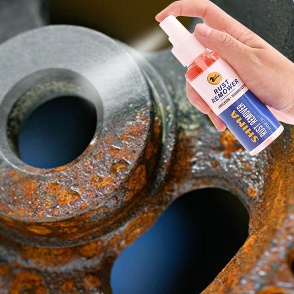 Fig. Mechanical and chemical methods for eliminate corrosion.
The easy way to prevent medical device corrosion is choose "Topzyme" for cleaning, our all CSSD detergent products (Topzyme) pass corrosion test, prevent from corrosion during use cleaning and soaking so customer will confident our products can destroy your device and equipment.